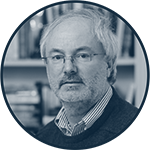 Graham Bell
Executive Director, EDItEUR
Graham is Executive Director of EDItEUR, and is responsible for the overall development of EDItEUR's standards and the management services it provides on behalf of other standards organisations (including the International ISBN and ISNI agencies and the IDF). He joined EDItEUR as its Chief Data Architect in 2010, focusing on the continuing development and application of ONIX for Books, Thema, EDItX and on other EDItEUR standards for the global books and serials sectors.
Graham is an experienced trainer and speaker. He previously worked for HarperCollins Publishers in the UK, where most recently he was Head of Publishing Systems leading the development of bibliographic and digital asset management systems.
Graham Bell provides training for the following BIC Courses:

ONIX: Essentials plus
ONIX for Digital Products
ONIX: Advanced Topics
---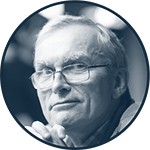 Francis Cave
Consultant
Francis Cave is a freelance publishing technology consultant and one of the UK's leading experts on the application of XML in publishing. He has almost thirty years' experience advising publishers on how to make best use of the latest technologies in editorial and production, and for the past twelve years has been supporting BIC in the development of a range of trade and library supply chain communication standards, including the BIC web service standards. He has been providing technical support to EDItEUR in the development of the ONIX for Books product information standard since 1999, and in the development of the EDItX family of XML transaction message formats since 2002.
Francis Cave provides training for the following BIC Courses:
A Technical Introduction to ONIX & XML
A Technical Introduction to XML for Transactions & BIC Realtime
---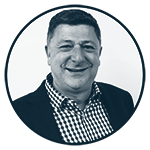 Martin Collyer
General Manager at CPI Antony Rowe, CPI Books UK
Martin has more than 30 years' experience in the UK book and journal industry. He specialises in colour reprographics and digital operations, workflows and inventory management solutions. Martin is currently the divisional General Manager of CPI Antony Rowe, and oversees the operations of both the Wiltshire and Eastbourne plants.
Martin Collyer provides training for the following BIC Course:
Digital Printing for Books
---

Head of Technical Support, Holmen Paper AB
Stephen has over 30 years' experience within the print industry, working as both a printer and Production Manager in the Magazine sector. Stephen has worked for Holmen Paper since 2012 and has held various positions including UK Technical Manager and Mill Technical Manager. In his current role, Stephen provides worldwide technical support for all of the paper grades Holmen produces across numerous printing methods including lithography, digital, gravure and flexography.
Stephen Holman provides training for the following BIC Course:
Understanding Paper
---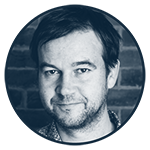 Ken Jones
Founder, Circular Software
Ken Jones is a publishing software expert with over ten years' experience as Technical Production Manager, software trainer and developer at Pearson and Penguin Group UK. Ken now specialises in writing applications for publishers and offering training and consultancy on print and digital publishing software and workflows.
Ken Jones provides training for the following BIC Courses:
eBook Creation: Investigated & Explained
eBook Creation: Advanced & Practical
---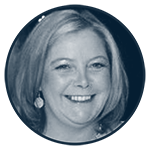 Sue Kelly
Operations Director, Publiship
Sue has been shipping books for 30 years. Originally managing imports and UK distribution, she became involved in the development of "Publiship" in 1995 and became a director of the company in 2005. In this role Sue looks after the needs of Publishers and Printers, guiding them through the different requirements of their shipping processes.

Sue is a member of the BIC Physical Supply Chain Committee, worked on the BIC Weights and Dimensions project, and is Vice Chair for the Liverpool region of the British International Freight Association.
Sue Kelly provides training for the following BIC Course:
Shipping Explained
---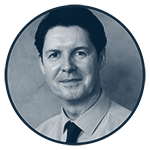 Derek Kenney
Sales Director, Bell & Bain Ltd
Derek has worked in the printing industry virtually all his working life. He has held various senior sales, technical and executive positions at organisations including Scotland's printing industry professional body, Print Scotland, and 18 years with solutions provider, Heidelberg. Derek is now Sales Director at the UK's leading book and journal printer, Bell & Bain, and has spent the past 5 years aiming to make them "the best of the best". He is passionate about print, and books in particular.
Derek Kenney provides training for the following BIC Course:
Colour Book Production Explained
---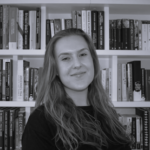 Isobel Hinchin
Account Manager, Clays Ltd
Isobel is an account manager at Clays which is based in Bungay, Suffolk, which is responsible for the day-to-day production of mono books and ensuring customers are satisfied with the quality and service they receive from one of the largest book printers in the UK.
Isobel Hinchin provides training for the following BIC Course:
Making and Managing Monochrome
---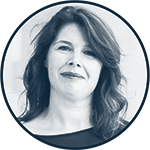 Heather O'Connell
Consultant
Heather has more than 20 years' experience in book publishing. Specialising in book production, she has held various positions including Production Director for Penguin UK and HarperCollins Publishers. She now runs a consultancy, using her passion for and knowledge of the industry to support a broad range of print and publishing clients and industry initiatives.
Heather O'Connell provides training for the following BIC Courses:
Colour Book Production Explained
Digital Printing for Books
An Introduction to Production
Making and Managing Monochrome
Pre-Press for Publishing
Production for Non-Production People
Shipping Explained
Understanding Paper
---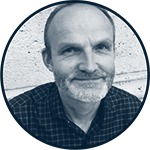 Chris Saynor
Standards Editor, EDItEUR
Chris is responsible for EDItEUR's book publishing standards including ONIX, Thema and EDItX. He joined the organisation in late 2016. For the previous eight years, Chris worked for GiantChair Inc. in Paris as a metadata specialist and project manager, and has been responsible for implementation of the Onixsuite application in many publishing organisations. He is widely known for his work with French industry liaison body CLIL and with BISG committees. Prior to that, Chris has a 20-year background in bookselling with Waterstones and WHSmith.
Chris Saynor provides training for the following BIC Courses:

ONIX: Essentials Plus
ONIX for Digital Products
Thema: Essentials
---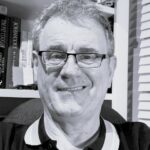 William Scott
EDI Specialist, Peters
William Scott (known by all in the trade as Scott) has nearly 50 years' experience working in the Library book-supply world, having started as an unpacker at the Nottingham company Woolstons and Blunts back in 1975. Progressing to a managerial role in Operations, in 1985 he successfully applied for an internal trainee COBOL programmer position and began his career in IT, eventually specialising in EDI.
Scott moved to Leeds in 1999 as a result of the creation of Cypher (later to become Bertrams Library Suppliers), becoming EDI Manager setting up and running EDI relationships with library authorities and book suppliers while implementing the then 'new' EDIFACT messages, and of course developing life-long relationships with all the major LMS providers. He is now on his hat-trick of book suppliers, starting working as EDI Specialist for Peters Books in Birmingham after the sad demise of BLS in the summer of 2020.

William Scott provides training for the following BIC Course:
 EDI for Libraries 
---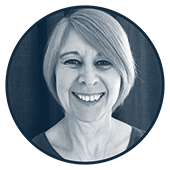 Heather Sherman
Director of Academic Library Operations, Bibliographic Data Services (BDS) Ltd
Heather is Director of Academic Library Operations at BDS. Prior to that she worked at Dawson Books / BLS for a number of years where she was most recently Head of Library Programme Management and a member of the Library Leadership Team. Heather has 30 years' experience of working with academic libraries and specialises in library systems, technology, physical and digital supply chains, metadata life-cycle, e-commerce, eBooks, acquisitions and cataloguing. Before joining Dawson in 2005, Heather began her career as a graduate trainee at the British Library. She has held posts within academic libraries and has worked with libraries worldwide including the Bodleian Library, Imperial College, the University of South Africa, and Public Libraries throughout Ireland. A regular presenter at conferences and training events, she is a member of several industry committees.
Heather Sherman provides training for the following BIC Course:
EDI for Libraries
---