BIC was delighted to attend London Book Fair 2023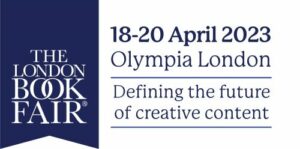 We had our annual event "Delivering a Smarter, Sustainable Supply Chain" on Wednesday 19th April 2023. This year we changed the format and the session was a panel-and-audience discussion.
We also spoke at the London Book Fair "Sustainability Lounge" on Wednesday 19th April 2023.

Read on for more information.
BIC's Delivering a Smarter, Sustainable Supply
Chain Session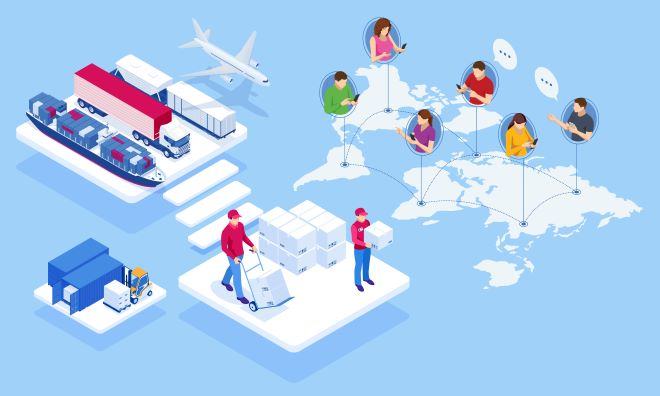 An Audience-Panel Discussion
Wednesday, 19th April 2023
12.30 pm – 1.45 pm
Focus Theatre,
Olympia
Free to attend for all London Book Fair ticket holders
In this combined panel-and-audience discussion we explored two key topics spanning the supply chain from: Printing → Shipping/distribution → Ordering → Returns, as follows:
The past three years have seen seismic shifts across supply chains at an unprecedented speed of change. Whilst challenging, these shifts have forced our industry to rethink its ways of working and have presented many opportunities for improvement. Books Across Borders will explore how our industry can future proof the supply chain to contend with any future upheaval, whether biological or geo-political, and translate the theory into practice to master the challenges therein – including the complexities of import and export requirements and processes. Here we demystified and established best practice guidance and recommendations across a complex process.
In examining the Smart Supply Chain, we tackled challenges with ordering and stock availability, the knock-on impact of "unsmart" ordering on returns and how the Industry Returns Initiative (IRI) can help. Smarter ordering – right book, right place, right time – will also explored the relation to best practice and good metadata, and how it can transform the process and aid sustainability.
You can view the Twitter thread of the event and download the presentation below.
Panel: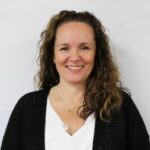 Lisa Faratro, Director of Environment and Sustainability,
CPI Group (UK)
Lisa has worked at CPI Group for over 13 years in a variety of roles originally joining as Group production manager, then Group Commercial manager and Customer Service Director. Prior to working at CPI – Lisa worked within the magazine web printing market in a variety of Customer facing and Production management roles at both Wyndeham Heron and St Ives plc – web division.
Lisa's role as Director of Environment and Sustainability is across CPI Group (UK) and particularly focuses on reducing the impact of our production facilities, working with our supply chain, setting targets in the green space and working with our publishers to help achieve both ours and their environment objectives. I really enjoy working in this new field and continue to develop CPIs strategy to becoming an even more sustainable printer.
Find Lisa on LinkedIn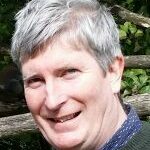 Adam Hewson has been bookselling since the mid-1980s. He started in an independent bookshop before moving to Waterstones in Bath and later to Waterstone's HQ. He worked in the IT team supporting the shops with the EPoS system Best Practice and training new booksellers. He then moved to the operations role of coordinating new shop openings. He moved to the British Museum opening the bookshop there before joining Books etc., (Borders UK).
Adam worked at various Book etc. shops and regularly helped and supported other managers. He did a six-month secondment to write training manuals. After Borders closed, Adam moved to the Royal Horticultural Society, championing books in an industry where books aren't centre stage. In 2016 Adam and his wife Wendy set up Hewson Books when they purchased the Kew and Sheen Bookshops in South West London. The shops were already thriving and had strong reputations so with Wendy's visual merchandising background and Adam's operational and Book knowledge growth was ensured. Covid-19 meant the online shop became transactional. Adam is very happy to share knowledge, and has worked closely with the Booksellers Association to do seminars and training sessions.
Adam represents Booksellers at BIC meetings when required, and has participate on a number of BIC projects. Adam is keen on reducing waste in the book trade: both time waste and environmental waste. He believes that improved processes and co-operation in the Book Trade can only help solve both problems.
Find Adam on LinkedIn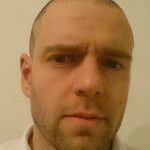 Andy Hughes, Operations Manager, Publiship
Andy has been working in shipping and logistics since he was 15. He spent over 11 years working for shipping lines, with extensive experience of both portside and landside operations. He joined Publiship in 2018. As Publiship Operations Manager, a role he has held for over 5 years, he oversees a team who are responsible for shipping several hundred million books per year. He works closely with the publishing industry on efforts to increase sustainability, runs training courses on the global supply chain and has been heavily involved in post-Brexit Customs procedures
Simon Pallant, Digital & Data Services Manager, Gardners Books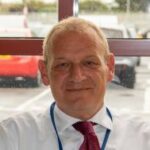 Simon has worked within the book industry for 27 years, with experience in most aspects of the technology and end-to-end service solutions for digital and physical books to the retail, library, and academic markets, both domestically and internationally. Currently responsible for Digital and Data services at Gardners Books and The Little Group, Simon is an avid supporter of standards and best practice within the industry and a member of the BIC Physical, Digital, and Green Supply Chain Committees, and various related working groups.
Find Simon on LinkedIn
Vera Pirri, Head of Production, Macmillan's Children Books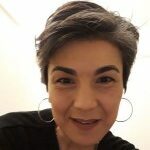 After completing her MA focused on Publishing Management, Vera has developed a wide-ranging knowledge and experience in book production, print management and supply chain operations.
Vera leads a team of production professionals who are responsible for the production of all formats in the award- winning children's book division, from concept to delivery. Dealing with Pan Macmillan's supply chain and International customers, Vera has ensured there is a continuous development of strategic print buying and logistic efficiency during the most unpredictable times.
Find Vera on LinkedIn.
Host: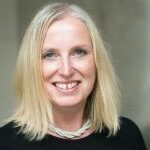 Karina Urquhart, Executive Director, BIC
Karina is the Executive Director of BIC and has held this position since February 2012. She has worked in the book industry for over 30 years including 5 years with Dorling Kindersley followed by 12 years at Penguin UK where she held several supply chain and operational roles, latterly as the Digital & Metadata Supply Chain Manager. She has a wealth of operational and data experience in both physical and digital supply chains; previous roles include customer operations, stock management and international sales/rights. In June 2020, Karina was instrumental in the creation of the International Green Book Supply Chain Alliance, partnering with BISG in the US, and BookNet Canada. Representing BIC, Karina also sits on the EDItEUR Board and the International Steering Committee for Thema.
Find Karina on LinkedIn.
BIC at London Book Fair's Sustainability Lounge
Wednesday 19th April: Days Two: Focus on Climate Practices
Location: 1A31, Olympia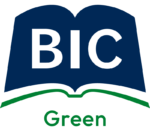 BIC's Designed for Recycling Project
In the London Book Fair Sustainability Lounge we gave an overview and update on our Designed for Recycling Project. Part of BIC's Green Supply Chain Committee's Green Supply Chain Work Plan, this project's ultimate aim is to establish what can be done differently with regards to the creation of books, and to recommend how best to progress to a situation where every book is automatically and always designed with recycling in mind.
Speaker: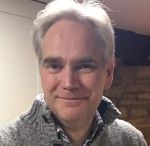 Simon Crump, BIC's Environmental Consultant
Simon has been in publishing for nearly 30 years, and during this time he has seen many changes in the industry from an Academic Publisher's perspective. Simon's last full-time role was as Head of Supply Chain Operations at Cambridge University Press. He now works as the environmental consultant for BIC and the General Manager Books for the BPIF (British Printing Industries Federation). He also has his own consultancy company and works for the consultancy firm Maverick.
Find Simon on LinkedIn.