More information about each of the Directors
Dave Barrett, Book Publishing Services Director, Taylor & Francis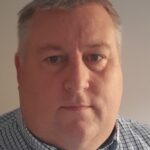 Dave is the Director of Book Publishing Services at Taylor & Francis, with responsibility
for eBook and print availability and distribution to an ever-evolving marketplace.
He has been learning and developing in the realms of inventory management, print/eBooks production, and distribution since 1995.
Having spending five years in Greetings Card production he moved to Nelson Thornes ltd, the Educational Book Publisher.
After time out of the industry selling books and then as a estate agency consultant he found his way home to publishing.
He believes strongly in the need for continuous evolution to provide sustainable supply chains and a quality customer experience.
Graham Bell, Executive Director, EDItEUR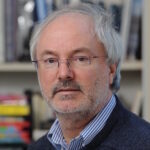 Graham is Executive Director of EDItEUR, responsible for the overall development of EDItEUR's standards and the management services it provides on behalf of other standards agencies (including the International ISNI agency and the International DOI Foundation). He joined EDItEUR as its Chief Data Architect in 2010, focussed on the continuing development and application of ONIX for Books, and is now also responsible for the organization and its work on other standards including Thema and EDItX for both the book and serials sectors.
Graham has over two decades of experience working with book metadata and has served on many BIC committees and working groups.
He previously worked for HarperCollins Publishers in the UK, where most recently he was Head of Publishing Systems. He led the development of bibliographic and digital asset management systems and was involved with the launches of many HarperCollins initiatives including digital audio, e-books and print-on-demand programmes. Prior to HarperCollins, he worked as an editor and in IT roles within the magazine industry with Redwood Publishing and BBC Magazines.
Simon Ellison, Merchandising Director – High Street, WHSmith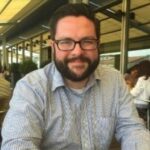 Simon Ellison is the Merchandising Director for WHSmith's High Street retail business, where he is responsible for the management of stock & availability across all product categories. Simon joined WHSmith in 2019. Simon previously held various roles with Iceland Foods, Asda and BHS across a range of specialisms including store management, supply chain, space and stock management, format development, change management and systems projects. Simon is also a member of the BIC IRI and Green Supply Chain working groups. Simon is a graduate of King's College, London where he read French and German, and he retains interests in languages, travel, and international affairs.
Caroline Gorham, Production & Systems Director, Canongate Books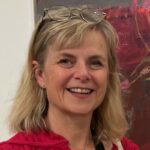 Caroline joined Canongate Books in 1998 and has been on the board since 2002.
She is responsible for Production & Design, Inventory, Metadata, IT and CSR. Work on CSR has led to Canongate recently applying to be a certified BCorp.
Caroline started her career working for a typesetter selling to UK and francophone publishers. She spent 6 years at Simon & Schuster where she was Production Director before relocating to Scotland and working in print sales for Caledonian international, formerly HarperCollins Manufacturing, Bishopbriggs.
She sits on the BIC Green Supply Chain and Physical Supply Chain Committees, Publishing Scotland's Sustainable Publishing Group and the PA Sustainability Taskforce.
Canongate also sits on the BIC Metadata Committee and for many years have had the highest level of accreditation.
Matthew Hogg, Commercial Director, Macmillan Distribution (MDL)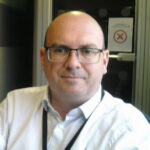 Matthew is the Commercial Director of Macmillan Distribution (MDL), responsible for the services provided to its distributed Macmillan Group and Third-Party publishers and their customers as well as the management of carriers, freight forwarders, EDI partners and other service providers.
Matthew has worked in the publishing supply chain in various roles for over 28 years and for much of this time has been involved in the activities of BIC as a member of its Operations Board, Physical Supply Chain committee, the SCEA Accreditation panel and as an active participant in numerous working groups, most recently including the Industry Returns Initiative review and Books Across Borders Best Practice.
A champion of best practice and automation with our physical supply chain, with the support of the wider business, Matthew has ensured Macmillan's continued engagement with best practices and the standards promoted and defined by BIC and its members and supported the promotion of these standards to other organisations.
Gareth Jarrett, Independent Consultant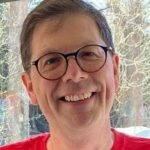 Apart for a period spent in Canada selling astronomical telescopes, Gareth has spent 28 years in publishing, first in trade publishing with the Penguin Group and more recently in academic publishing with Taylor & Francis Group where until this summer he was Director – Books Publishing Services. Though currently on a career sabbatical, he remains a passionate believer that you can have the best books in the world, but it's all for nothing if people cannot get them – everything stands or falls on the supply chain that gets books into a customer's hands (or onto their device). Improving every aspect of that process, from print procurement to demand planning, from the discoverability of content to the accessibility of it, both increasing speed to market but reducing carbon footprint. These are all measures critical to allowing book publishing to survive and thrive in a rapidly changing world.
Vlad Kriz, Director of Bibliographic Metadata & ONIX, Penguin Random House UK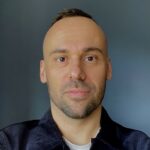 Vlad Kriz is Director of Bibliographic Metadata & ONIX at Penguin Random House, the UK's largest trade book publisher. Originally from the Czech Republic, he joined the Bibliographic Department at Random House in 2006.
Vlad has worked on many imprint and publisher acquisitions, system upgrades and metadata development projects. During the recent merger of Penguin and Random House, his role of the Data Owner and SME was instrumental for successful transformation and migration of bibliographic and publishing metadata, digital archive and ONIX.
Vlad's team of 11 bibliographic experts is responsible for title set up, ISBN allocation, subject classification, and schedule changes for ten PRH UK divisions as well as managing the distribution of ONIX and marketing assets for PRH UK and Penguin India. The team develops internal best practice, metadata processes and checks, and implements industry standards such as Thema, ONIX and ISNI.
Vlad is a member of the BIC Metadata Sub-committee, sits on the BIC SCEA Accreditation panel, and contributes to many other BIC committees and industry working groups and initiatives.
Simon Pallant, Digital & I.T. Services Manager, Gardners Books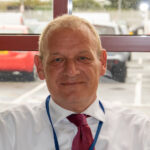 Simon has worked within the book industry for 27 years, with experience in most aspects of the technology and end-to-end service solutions for digital and physical books to the retail, library, and academic markets, both domestically and internationally. Currently responsible for Digital and Data services at Gardners Books and The Little Group, Simon is an avid supporter of standards and best practice within the industry and a member of the BIC Physical, Digital, and Green Supply Chain Committees, and various related working groups.
Dr Cordelia Rogerson, Head of Collection and Metadata Management, The British Library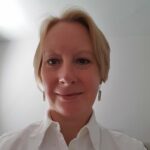 Dr Cordelia Rogerson is Head of Collection Care & Metadata Management at the British Library, with responsibility for conservation of the collection (170 million items) as well as acquisition and metadata creation. She leads a team of 240 specialists.
Cordelia gained a BA in Art History from Manchester University and then trained as a textile conservator at the Courtauld Institute of Art. Cordelia worked as a textile conservator, researcher and lecturer for 10 years. She gained a PhD from the Royal College of Art in plastics conservation and joined the British Library in 2007 as modern materials conservator. She is a Trustee of the British Library Collections Trust; Honorary Lecturer University College London, Honorary Liveryman at the Worshipful Company of Clothworkers'; Recently external examiner for Lincoln University BA in Conservation; and is a member of advisory committees for the libraries and archives of Salisbury Cathedral and Winchester Cathedral.
Fraser Tanner, Managing Director, Batch Ltd and a Director of the Booksellers Association Group Ltd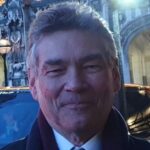 Fraser is responsible for Batch payments & returns the data system at the heart of the book trade. He joined as MD from the world of foreign exchange, where he had rolled out an internet trading solution for business-to-business payments through the international banking systems. Developing Batch to improve the flow of information and integration between companies within the book and non-book trade. Fraser is also a Director of the Booksellers Association of the UK & Ireland, Book Tokens, Chair of BIC's Physical Supply Chain Committee, and a member of the BA Physical Supply Chain Group. Working closely with publishers and booksellers in the UK and around the world in the supply chain. He is also responsible for the BatchLine, the UK's most popular inventory management system which operates in over 250 bookshops in the UK and Ireland.
Karina Urquhart, Executive Director, Book Industry Communication Ltd (BIC)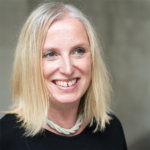 Karina is the Executive Director of BIC and has held this position since February 2012. She has been instrumental in the restructure and re-invigoration of BIC which has seen the creation of an agile members organisation focused on driving and delivering meaningful change and education across all sectors of the UK book industry supply chain. Karina has worked in the book industry for over 29 years including 5 years with Dorling Kindersley followed by 12 years at Penguin UK where she held several supply chain and operational roles, latterly as the Digital & Metadata Supply Chain Manager. She has a wealth of operational and data experience in both physical and digital supply chains; other previous roles include customer operations, stock management and international sales/rights. In June 2020, Karina was instrumental in the creation of the International Green Book Supply Chain Alliance, partnering with BISG in the US, and BookNet Canada. Representing BIC, Karina also sits on the EDItEUR Board and the International Steering Committee for Thema.
Jon Windus, Head of Product Leadership, Nielsen BookData (Board Chair)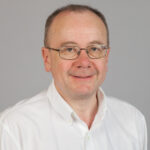 Jon Windus is a director of Nielsen BookData, the leading global provider of book product information and book sales measurement, and operator of the UK ISBN Agency. At Nielsen, Jon is responsible for product development as Head of Product Leadership. Jon chairs BIC's Metadata Committee. He is also a board director of the International ISBN Agency and is currently the Agency's Treasurer. For many years Jon was also a non-executive Director of Bibliographic Data Services Ltd (BDS), a specialist library metadata provider. He is also a member of the British Standards Institute committee for Identifiers and Metadata. Jon also sits on the International Steering Committee for Thema, the global standard book subject category scheme managed by EDItEUR.
Jon has a degree in Modern Languages from Cambridge University.
Applications to Serve on the Board of Directors
Any director of a member organisation eligible and willing to serve as an elected member of the Board of Directors may be proposed by other members organisations. A director of a member organisation may also propose themself to serve as an elected member of the Board.
Nominations for elected posts will be invited from all members organisations on dates determined by the Board which shall be sufficiently in advance of the relevant Annual General Meeting to enable elections to be properly held.
Period of Service on the Board of Directors
Elected members of the Board are required to serve for an initial term of three years and shall be eligible for re-election for one further term of three years. The Board has the power to extend the three-year term in order to preserve the continuity of the business.
The above is only a summary of the terms and conditions for nominations and elections to the BIC Board of Directors. For more information please contact us.
More information
Find out more about BIC's Strategy for 2023/24, here.